Can Chocolate Be Healthy?
March is health awareness month, and Shari's Berries approached me and asked if I could create a Healthy Chocolate recipe. It got me thinking about what's great about chocolate? well, what's not great!! This divine bean is full of magnesium and Iron, that we need to nourish our beautiful bodies. It's also a powerful stimuli that makes our endorphins dance like nobody is watching…. no wonder we CRAVE it!
I have created a 3 Minute Chocolate Mint Truffle, for the active Man/Woman. This delicious little pice of heaven will melt in your mouth, give you a taste of freshness and make your cells do the cha-cha.
I only use Raw Organic ingredients that will help repair and nourish your cells and give you a ton of energy to tackle your day.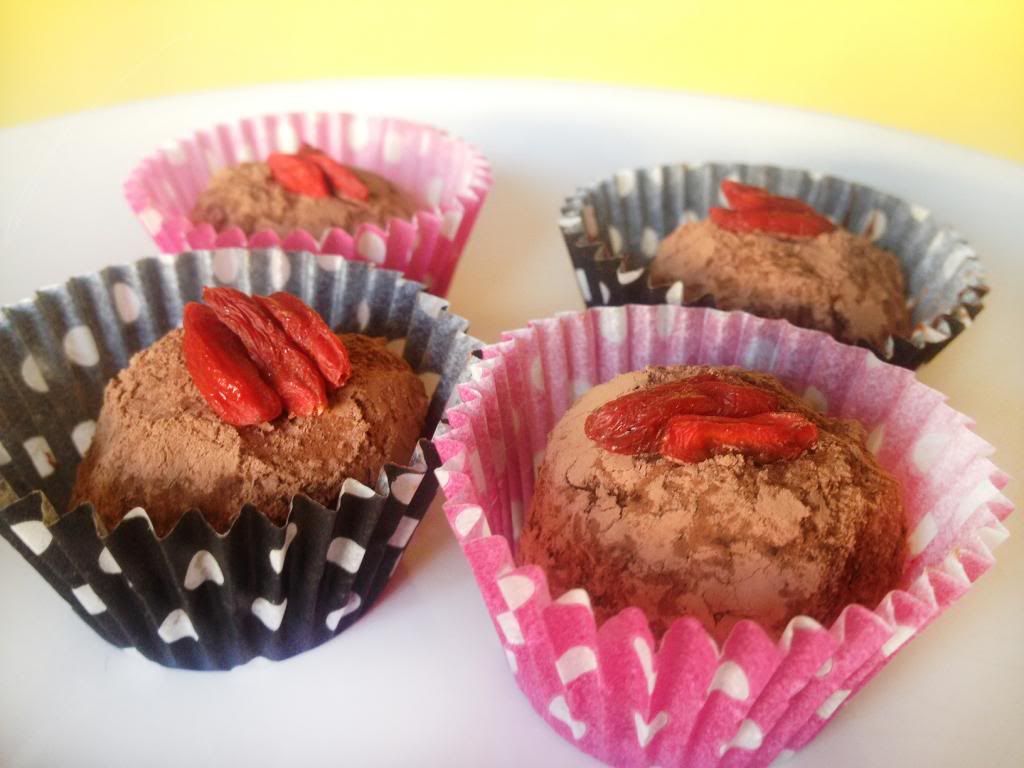 RECIPE: (6 Truffles)
2 TBSP Coconut Oil
3 TBSP Of Optional Sweetener like Raw Maple Syrup, Raw Honey or Raw Agave.
2-3 TBSP Raw Cocoa Powder
3 TBSP Shredded Coconut (or any other nut)
2 TBSP Of Cacao Nibs
6 drops of Cold pressed Peppermint Oil
Some Gojis or other berries as topping.
Put all the ingredients in a bowl and stir them together until it's a smooth paste for a couple of minutes to get the right truffle texture, if you cant wait eat them creamy straight away.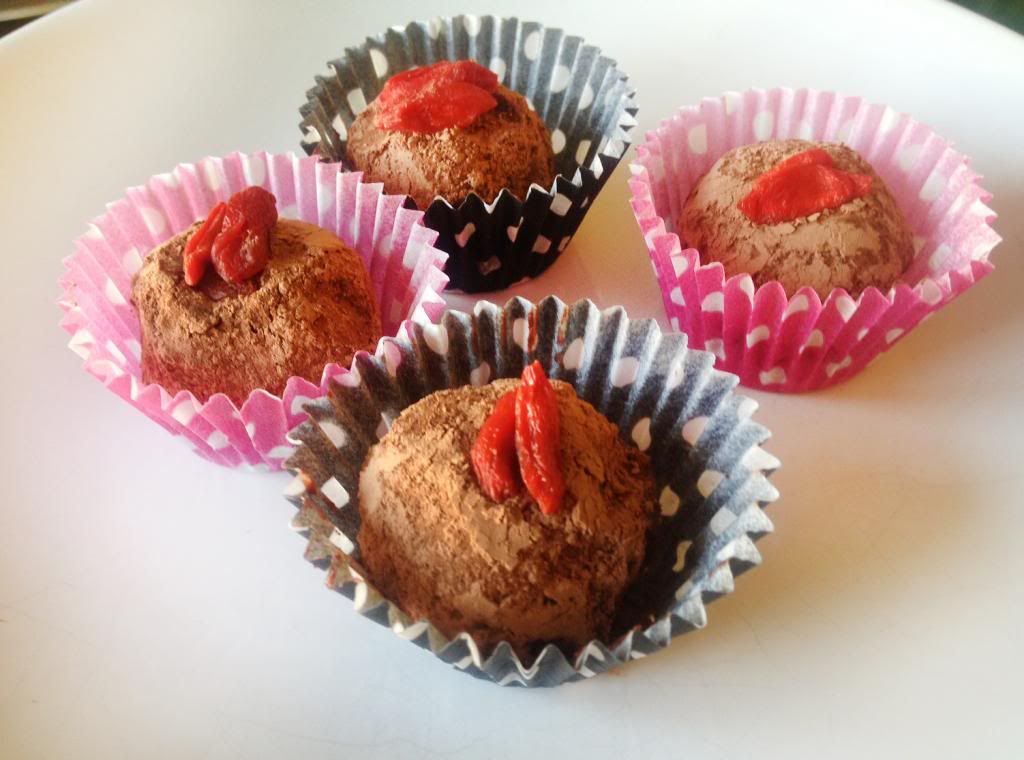 I hope that you enjoy this recipe with body and soul. You deserve to feel GREAT!
Sending you some Butterfly Kisses!
Comments
comments