Healthy Peanut Butter Cups
Do you ever get a craving for something unhealthy? Like a snickers bar or any other store bought chocolate?
Then this is a recipe for you. These super easy Peanut Butter Cups take 3 minutes to make and they taste DIVINE.

RECIPE:
2 TBSP raw peanut butter
1 TBSP raw organic coconut oil
1 TBSP raw honey or agave
1 1/2 TBSP  raw cacao powder
1 TBSP raw cacao nibs for extra crunch (you can skip this, or substitute it with coconut flakes.)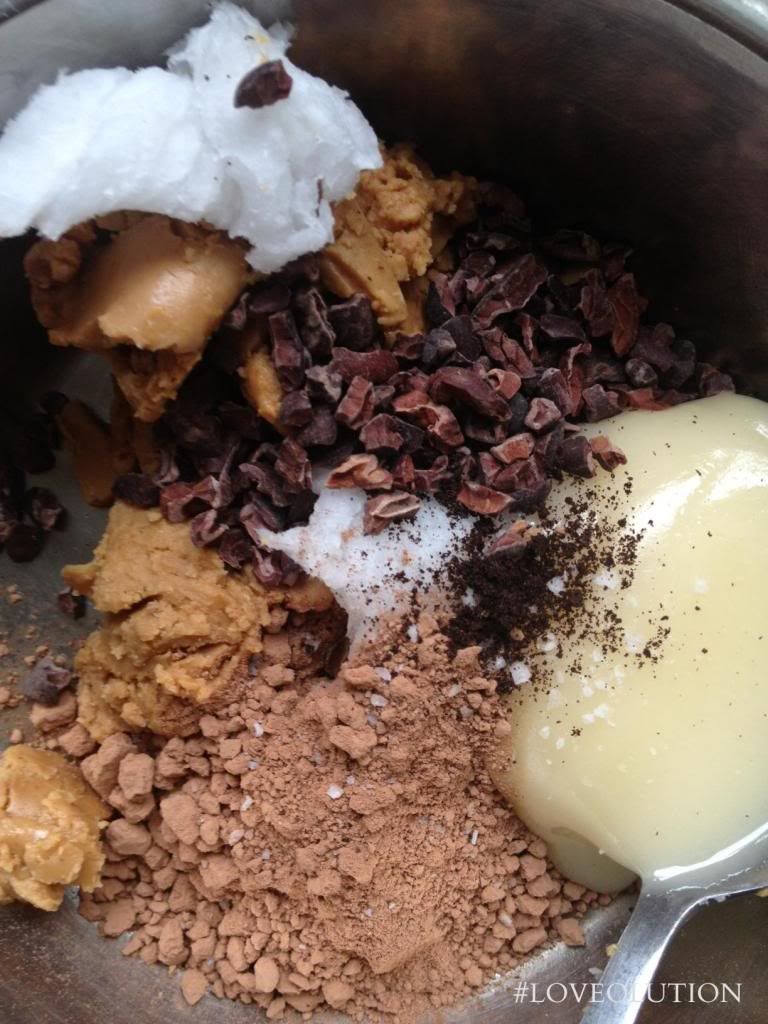 Stir everything together with a spoon, or why not get in there and use your hands. Roll the dough into small balls and put them in the refrigerator for a couple of minutes, or if you like them creamy, eat them straight away.
So, the next time you crave something unhealthy, give your body this delicious and HEALTHY protein boost instead.
Enjoy!
Comments
comments